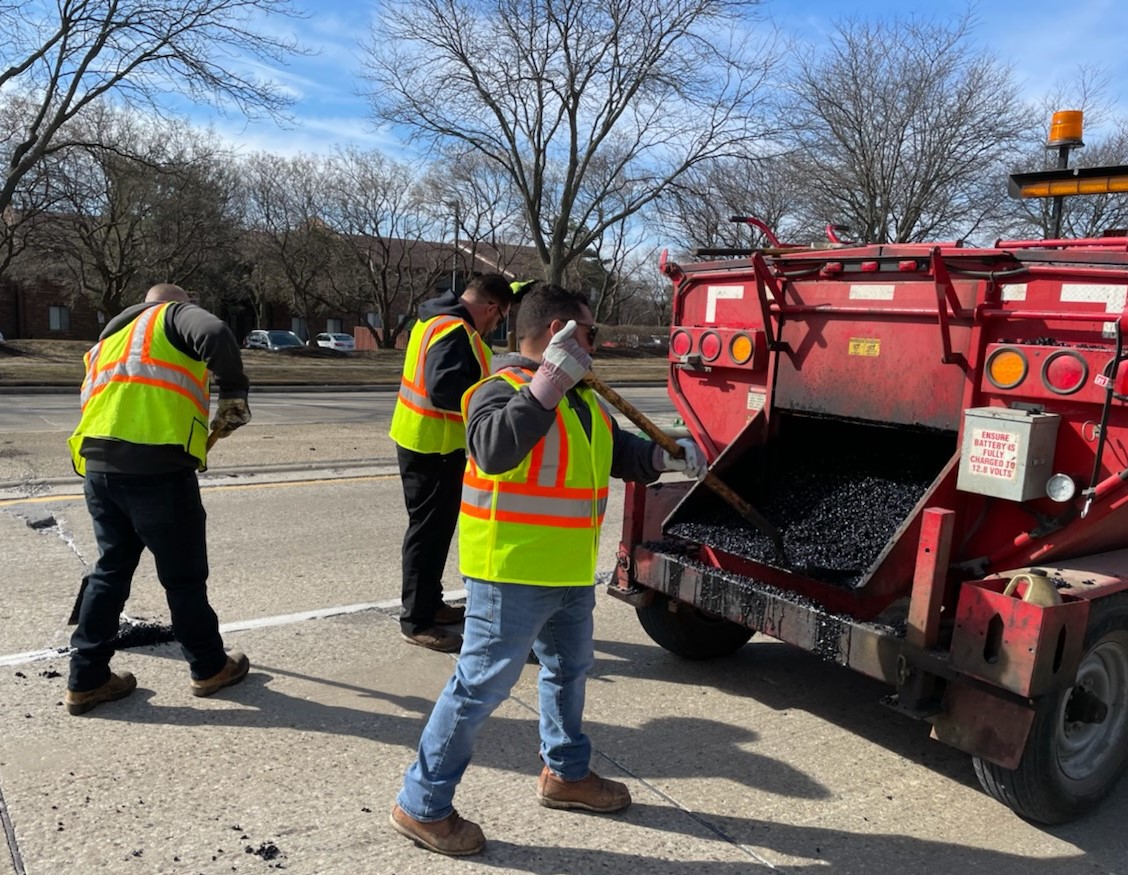 The Cook County Department of Transportation and Highways maintains 1,620 lane miles of pavement, 132 bridges, 360 traffic signals and seven pumping stations from four maintenance facilities located throughout the County.
Report a Problem
To report a problem, please call (312) 603-1530, which is available 24 hours a day. Services the Maintenance Bureau performs include:
pavement patching
mowing
litter and debris removal
tree branch trimming
snow and ice control
Roadway Jurisdiction
To find out if a roadway is maintained by the County, state or local jurisdiction, please reference the Cook County Viewer map application. Once the map is open, simply click on layers, zoom in and check the box for Highway System. This will allow you to view County, state and township routes.