Offices Under the President are guided by the Policy Roadmap: Five-Year Strategic Plan for Offices Under the President. Learn more about the Policy Roadmap and President Preckwinkle's commitment to advancing racial equity.
Mission
The President of the Cook County Board of Commissioners is the Chief Executive Officer of Cook County. The President oversees the Offices Under the President and is charged with presenting a balanced budget to the Board of Commissioners.
Mandates and Key Activities
The President of the County Board presides over the meetings of the County Board and directly supervises departments which provide a variety of direct and support services to the residents of Cook County
Serves as the President of the Cook County Forest Preserve District
Prepares and submits to the Board for its approval the annual budget for the county
Appoints, with the advice and consent of the Board, persons to serve on various boards and commissions
Makes an annual report to the Board on the affairs of the county and keeps the Board fully apprised of the financial condition of the county and its future financial needs
Appoints such subordinate deputies, employees and appointees for the general administration of County affairs as considered necessary
Requires reports and examines accounts, records and operations of all County administrative units
Supervises the care and custody of all County property including institutions and agencies
Approves or vetoes ordinances or resolutions
With the advice and consent of the County Board, enters into intergovernmental agreements with other governmental units
With the advice and consent of the County Board, negotiates on behalf of the County with governmental units and private sector for the purpose of promoting economic growth and development
Location Title
Main Office
Location Hours
Wednesday:
8:00 am-5:00 pm
Thursday:
8:00 am-5:00 pm
Image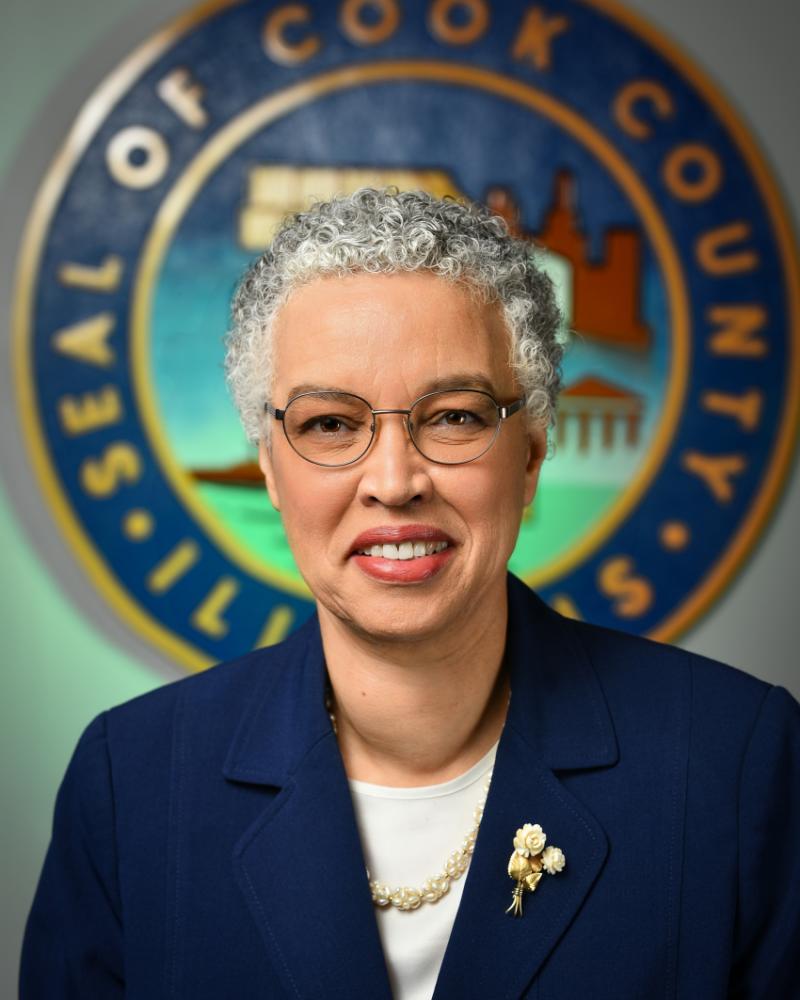 County Board President
Toni Preckwinkle is the 35th president of the Cook County Board of Commissioners, an office she has held since 2010. She is the first Black woman to be elected to the office. A dedicated and effective public servant, President Preckwinkle has worked to transform County government through increased fiscal responsibility, transparency, and improved services.