Do you want to receive the Commission on Human Rights bi-monthly newsletter?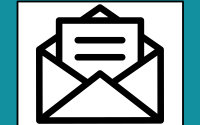 ---
The mission of the Cook County Commission on Human Rights is two-fold:
(1) To protect people in Cook County from discrimination and harassment in the areas of employment, housing, public accommodations, credit transactions, and access to Cook County facilities, services and programs and
(2) To ensure that those who work in, or for the benefit of, Cook County are paid an appropriate wage for their labors and receive appropriate benefits.
The Commission pursues these objectives through enforcement of these County ordinances: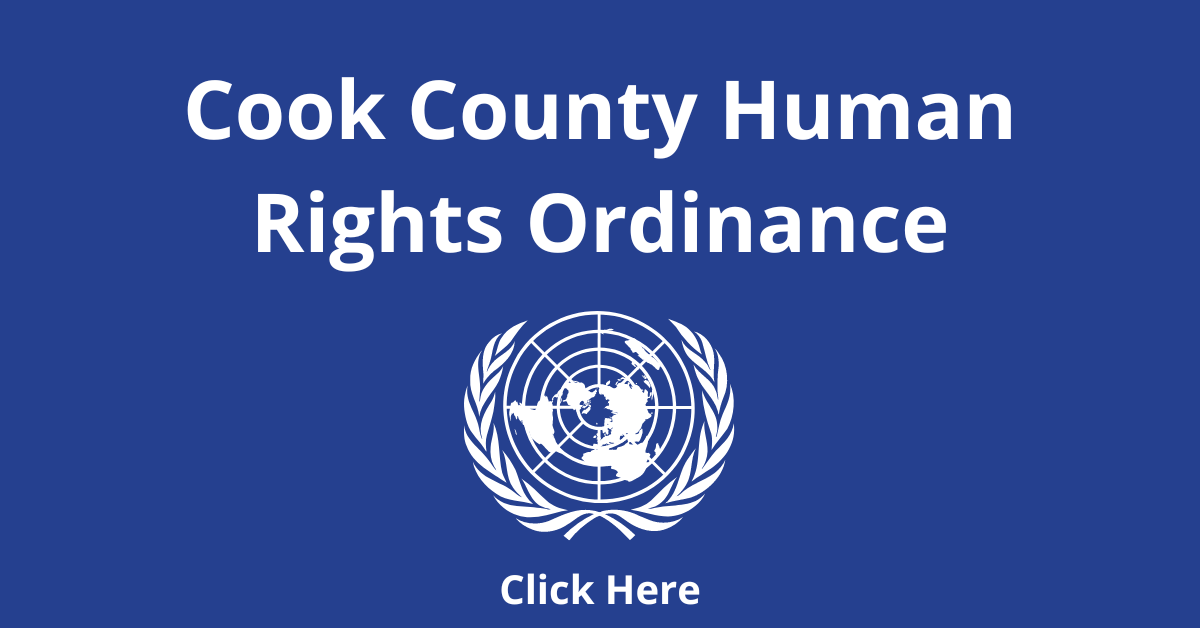 This ordinance prohibits people in Cook County (including employers, landlords, property managers, real estate agents, store and restaurant owners, bankers, lenders and Cook County government officials and employees) from unlawfully discriminating against or harassing other people on the basis of that person's race, traits associated with a person's race (including, but not limited to, hair texture and protective styles) color, sex, age, religion, disability, national origin, ancestry, sexual orientation, marital status, parental status, military discharge status, source of income (including use of a Housing Choice Voucher), housing status, gender identity, criminal history, bodily autonomy, pregnancy status, ethnicity, and caste.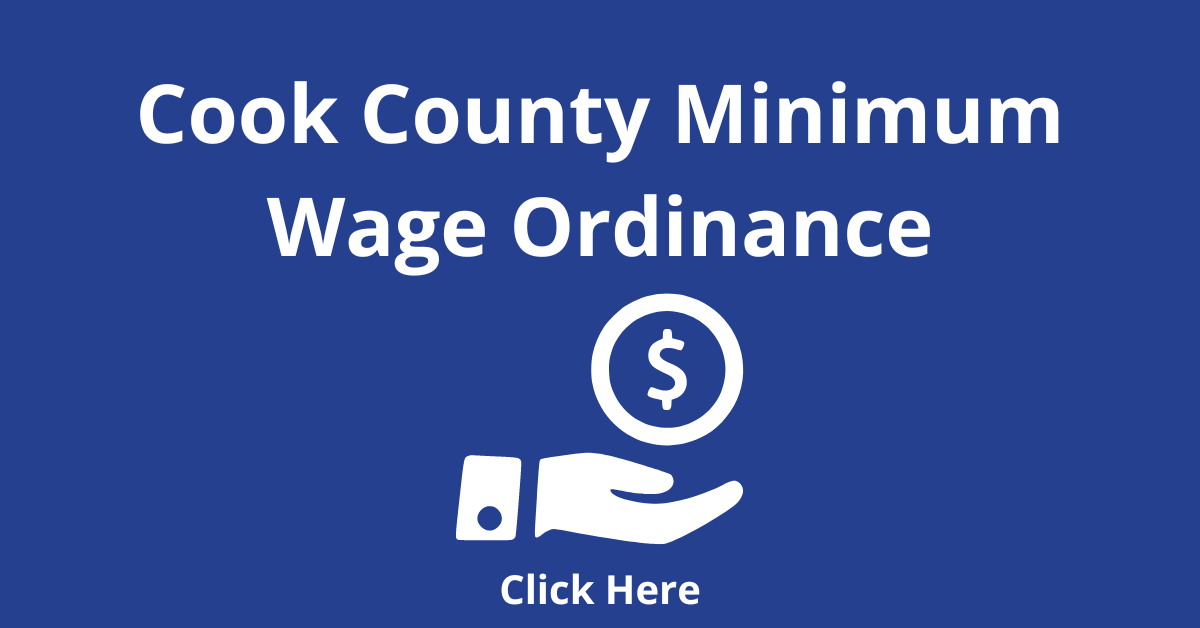 On January 1, 2024, the minimum wage in Cook County will increase to $14.00/hr, and the base wage for tipped employees will increase to $8.40/hr. This ordinance requires that all employers with employees in Cook County pay those employees not less than a minimum wage as determined annually by law.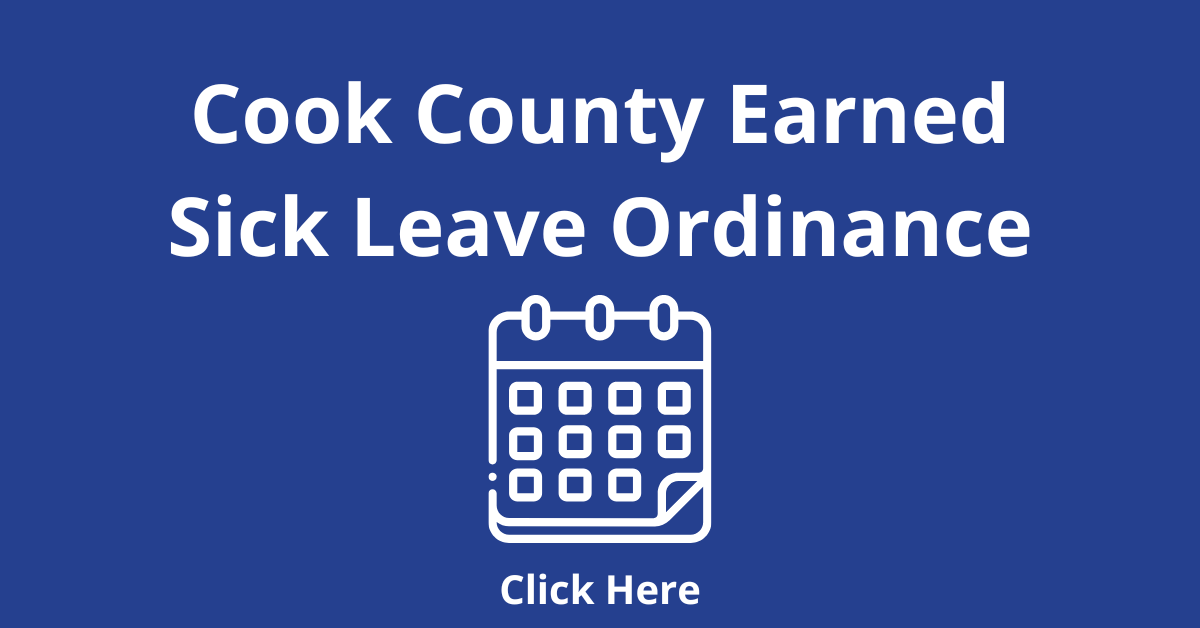 Beginning July 1, 2017, employees in Cook County can earn at least an hour sick time for each week worked (four hours per month). This ordinance requires that all employers with employees in Cook County provide those employees with paid time off to recover from illness or injury, obtain medical care or care for a sick family member.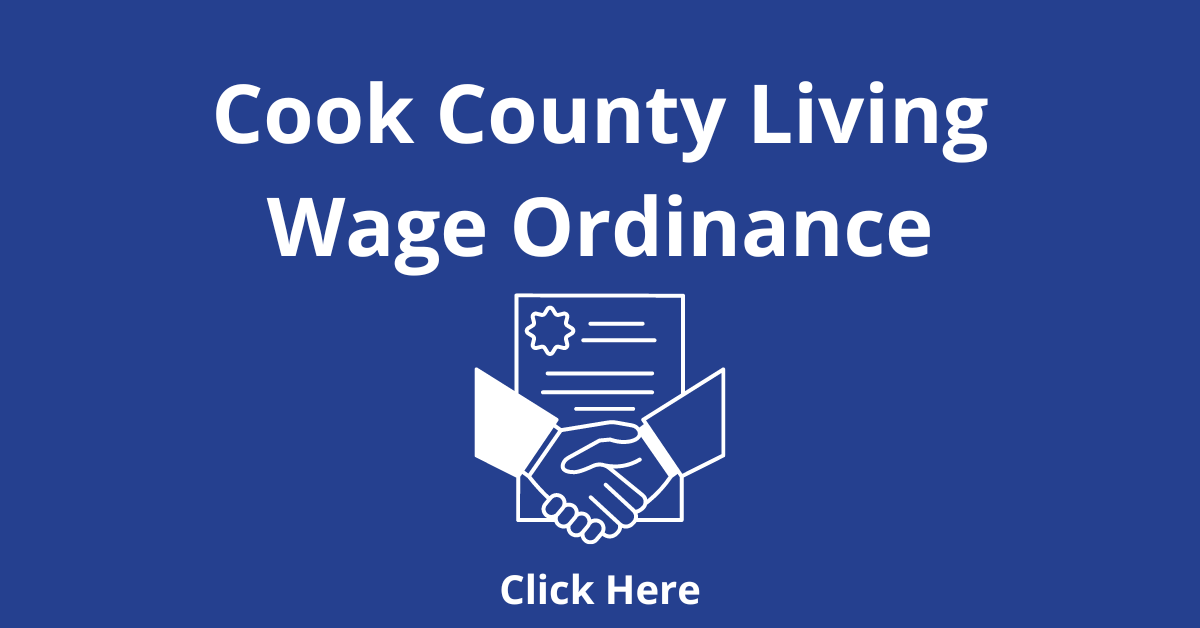 As of 2023, the living wage is $14.42/hr with employer-provided healthcare benefits, and $18.03/hr without. This ordinance requires that all employees who contract with Cook County government to provide labor or who operate on property in Cook County that receives a Class 6B, Class 8 or Class 9 property tax incentive pay their employees not less than a living wage as determined annually by Cook County's Chief Financial Officer.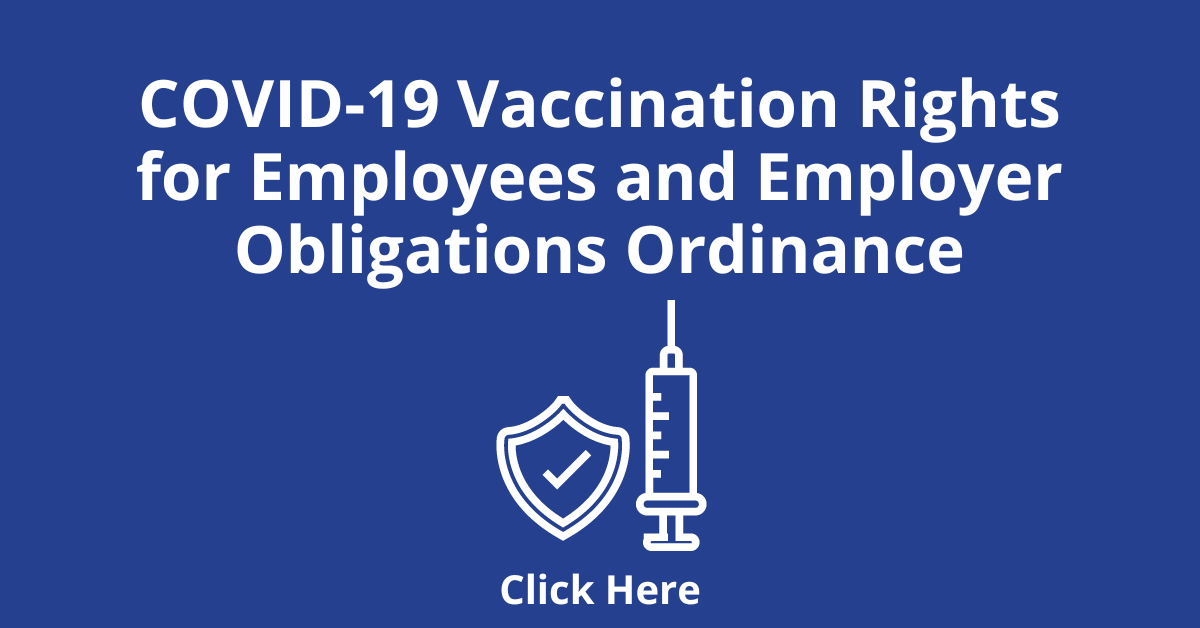 The COVID-19 Vaccination Rights for Employees and Employer Obligations Ordinance went into effect on July 1, 2021. Employers cannot require workers to get vaccinated outside of work hours. If an employer requires employees to be vaccinated and a COVID-19 vaccine appointment is during an employee's shift, the employee is to be compensated up to four hours per dose. If an employer does not require employees to be vaccinated, employees can use paid sick leave, or paid time off to get vaccinated.
---
The Commission on Human Rights enforces these ordinances through investigating and mediating complaints made by members of the public, which may result in compensatory damages and other relief.
Location Title
Intake interviews are by appointment only, please call or email to make an intake appointment.
Location Hours
Wednesday:
8:30 am-4:30 pm
Thursday:
8:30 am-4:30 pm
Agency Head
Jennifer King, Interim Director