Bureaus of Offices Under the President
Bureaus of Offices Under the President
We bring your ideas to life.
We are changing the definition of public service.
Cook County has long been a global beacon of opportunity and progress. A community that attracts the brightest innovators and thinkers in the world requires a workforce to match.
Under the leadership of County President Toni Preckwinkle, the nation's second-largest county aims to meet today's challenges with ideas grounded in equity and a culture of innovation. At Office of the President, we are proud to lead that charge.
We wear many hats.
With more than 5 million residents to serve, it takes over 2,300 dedicated employees in the Offices Under the President to keep Cook County operating smoothly. You can find these employees working across six bureaus with countless specialties. Learn more about our bureaus and what they do for our community.
We turn dreams into reality. 
Here at Cook County, we do not sit idly by waiting for change to happen. We seize each opportunity to make our community a better place for our residents by proactively delivering solutions before they are needed. Our primary focus is divided into four guiding principles:
Fiscal Responsibility: We understand the duty of allocating taxpayer dollars is not one to be taken lightly. Our balanced budgets ensure long-term financial viability for each project to maximize every cent.
Innovative Leadership: Delivering the highest quality services to our residents requires a world-class team. We ensure each team member who joins us thrives in an environment of creativity and collaboration.
Transparency & Accountability: We believe government exists to serve, and that requires great communication with the public. This level of clarity makes us more effective, improves morale around the offices, and generates trust from our residents.
Improved Services: Our team believes in going above and beyond by providing high-quality, reliable assistance to County residents.
Image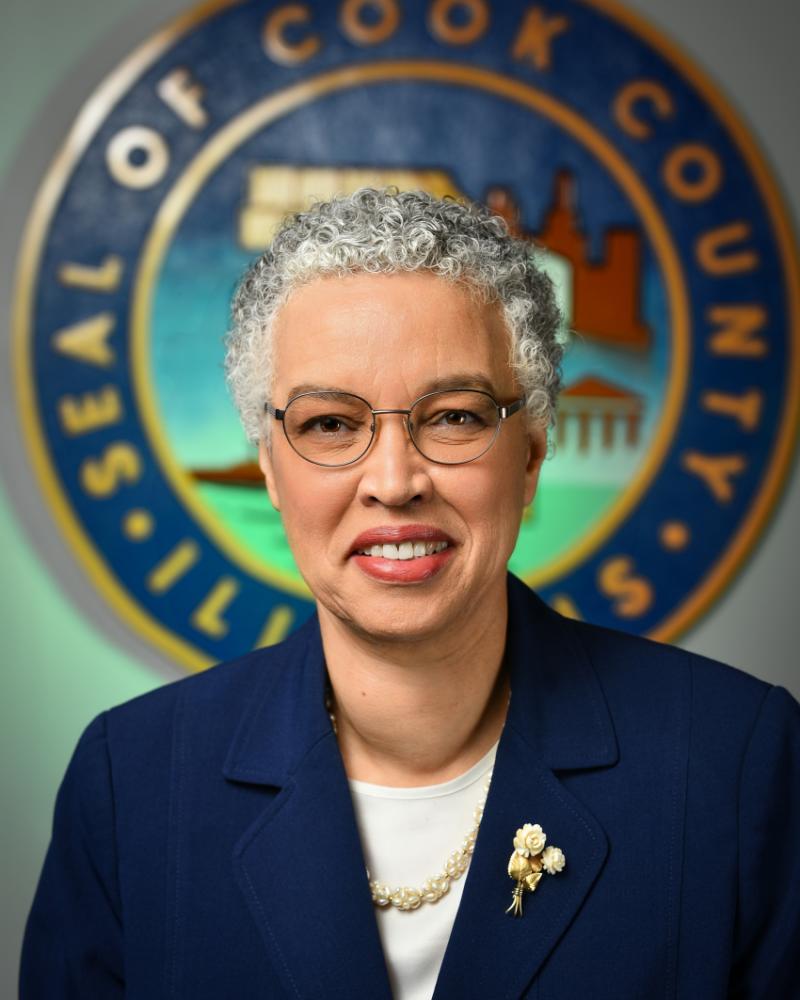 County Board President
Toni Preckwinkle is the 35th president of the Cook County Board of Commissioners, an office she has held since 2010. She is the first Black woman to be elected to the office. A dedicated and effective public servant, President Preckwinkle has worked to transform County government through increased fiscal responsibility, transparency, and improved services.