Cook County Partners with South Suburban College to Establish Center for Hard to Recycle Materials
Image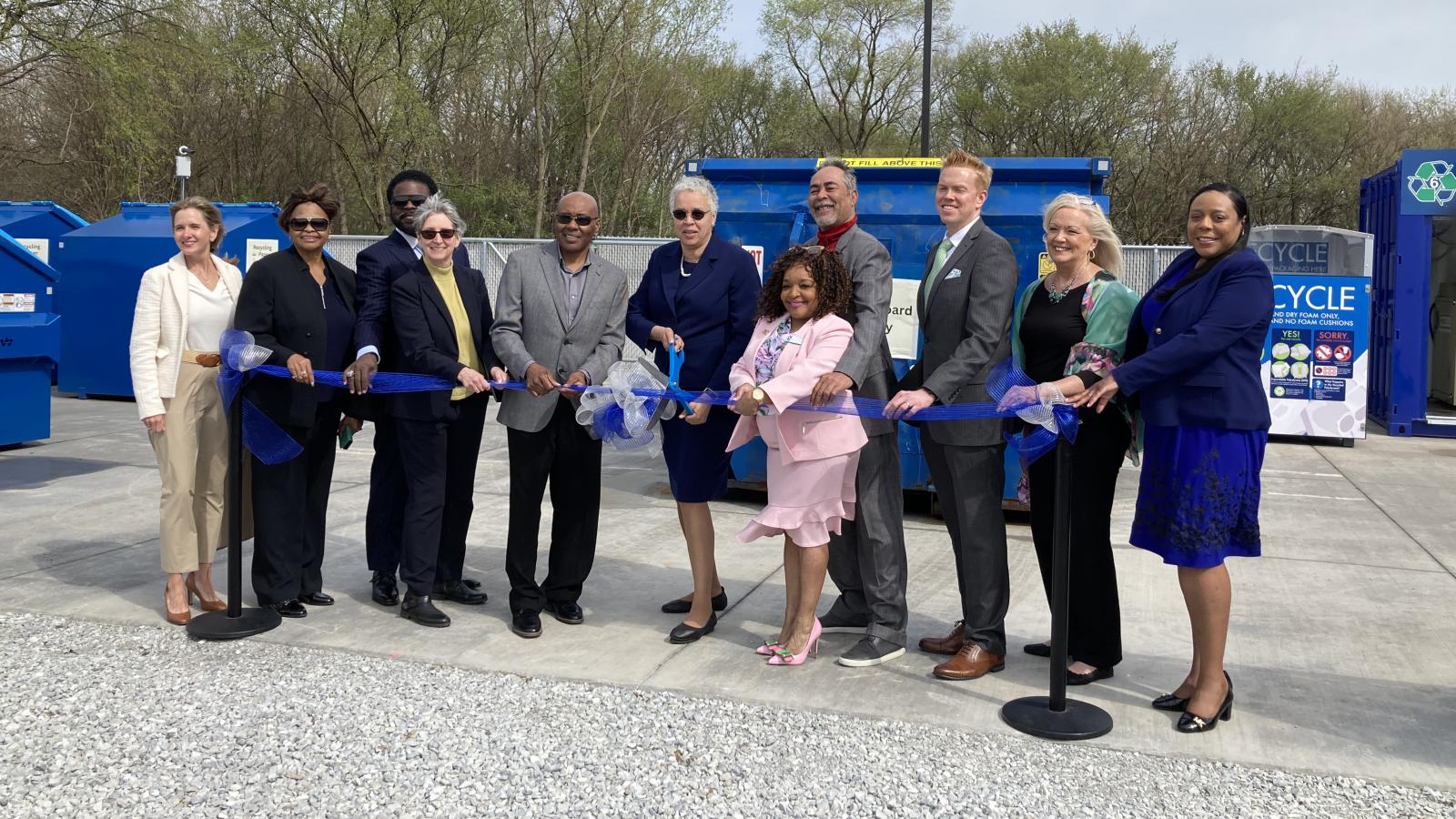 Permanent recycling drop-off facility in the Southland hosts grand opening on Earth Day Saturday, April 22
Cook County Board President Toni Preckwinkle announced the grand opening of the Center for Hard to Recycle Materials (CHaRM Center). Spearheaded by the County's Department of Environment and Sustainability (DES) in partnership with South Suburban College (SSC), the new facility provides a permanent location for residents to drop-off items for reuse or recycle that diverts waste from landfills, waterways and vacant lots. Cook County allocated nearly $1 million in American Rescue Plan Act (ARPA) funding to partner with SSC on the new facility and to create sustainable practices and programs that increase recycling across communities in the Southland.
"Establishing a location where residents can bring items that are not typically accepted through traditional recycling services will ultimately help our environment by keeping these items out of landfills," said President Preckwinkle. "I am grateful to South Suburban College for their partnership in ensuring critical recycling services are available to all County residents."
The CHaRM Center is the first of its kind in Cook County. Residents can drop off materials such as electronics, textiles, used medical equipment, furniture and small appliances, Styrofoam and general household recyclables including plastic, glass, metal and paper are accepted. Materials will be refurbished or recycled.
The center opens on Earth Day, Saturday, April 22from 8 a.m. – 3 p.m. at SSC located at 15800 South State Street, South Holland, Illinois 60473. The CHaRM Center will be open Tuesdays from 7 a.m. – noon, Thursdays from 2 p.m. – 7 p.m. and the second Saturday of every month from 9 a.m. – 3 p.m.
"South Suburban College is ecstatic to partner with Cook County to further its environmental and sustainability efforts," said SSC President Dr. Lynette Stokes. "The partnership will allow SSC to act as a community steward and lead by example, promoting materials for reuse and recycle to ultimately reduce waste. The permeant recycling drop-off facility is easily accessible to Cook County residents, fosters the local environment's health and educates the local community on the importance of recycling."
As part of the grand opening of the CHaRM Center on April 22, the Illinois Environmental Protection Agency is sponsoring a one-day household hazardous waste collection event for residents. Accepted materials include items such as old gasoline, household batteries and lawn chemicals among others.
In addition to funding for the CHaRM Center, the County has allocated over $100 million in ARPA funding to support a clean environment for all and to fight climate change.
For more information and to view the complete list of items accepted at the CHaRM Center, visit: www.cookcountyil.gov/CHaRMCenter