Cook County Transportation and Highways Leader Honored as Woman of the Year by Local Chapter of International Transportation Organization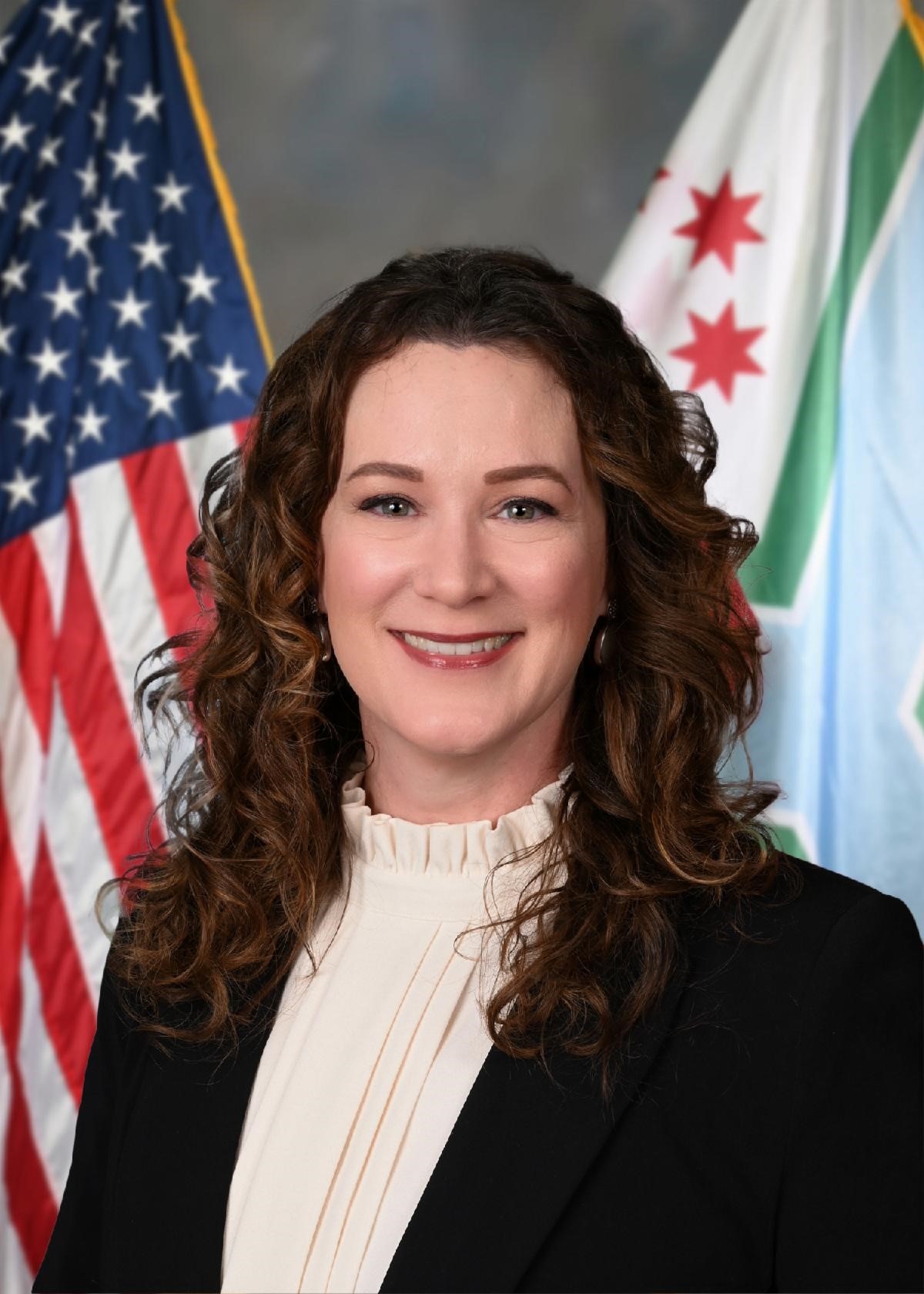 Cook County Department of Transportation and Highways (DoTH) Assistant Superintendent Tara Orbon is the recipient of the 2023 Woman of the Year Award by the Chicago chapter of Women's Transportation Seminar (WTS) International. Orbon was recognized at the chapter's annual awards banquet on May 4.
According to WTS, the award recipient must be a leader in transportation who's made an outstanding contribution to the transportation industry. She must also directly contribute toward the advancement of women and minorities through programs or opportunities in the transportation field. She must support women who've advanced the credibility and reputation of women in transportation.    
Orbon has more than two decades of experience in the transportation industry and was promoted to assistant superintendent of DoTH in July 2022. She is the second female to hold this position in the department's more than 100-year history. Orbon began her career with the County in 2016 as chief engineer of the Project Development Bureau.
Prior to her role as assistant superintendent, she oversaw the development and the annual publishing of the department's Five-Year Capital Improvement Program which outlines upcoming transportation projects throughout the region. Orbon also oversaw Invest in Cook, an annual grant program designed to assist local communities with infrastructure projects to promote economic development and enhance the quality of life for Cook County residents.  
"I'm proud of Tara's passion and dedication to improving the way residents travel throughout the County," said Cook County Board President Toni Preckwinkle. "She plays a vital role in ensuring that equitable transportation investments are made across all areas of the County, making our communities safer and more accessible."
Orbon is active in the transportation industry and represents the County on the Chicago Metropolitan Agency for Planning (CMAP) Transportation Committee, Regional Committee and Safety Resource Group. She also represents the County on the Chicago Region Environmental and Transportation Efficiency (CREATE) program's Management and Finance Committees. In 2018, she served as President of the American Public Works Association's Southwest Branch. She is an active member of the Illinois Public Service Institute and serves on the Executive Planning Committee.
Orbon started her career in the private sector, with a focus on planning, project development and design. She received a Bachelor of Science degree in Civil Engineering from the University of Illinois at Urbana-Champaign and is a licensed professional engineer.