Energy Efficiency
Service Information
Cook County residents are receiving Smart Meters from ComEd, and the Cook County Department of Environment and Sustainability wants to make sure everyone knows about new opportunities to help the environment while saving energy & money.
Cook County Board President Toni Preckwinkle has committed to reducing 80% of greenhouse gas emissions in Cook County by 2050.  Based on this commitment, the Department of Environment and Sustainability promotes energy efficiency throughout the County, and is now educating residents on the new Smart Grid.
In 2011, the Energy Infrastructure Modernization Act, also known as the "Smart Grid bill," was passed by Illinois legislature to enable electric utilities ComEd and Ameren to modernize the electric grid. The new Smart Grid is an important part of infrastructure modernization, and will provide high-tech electricity distribution while helping reduce our carbon footprint. It is a more efficient delivery system that will reduce the length and amount of power outages, provide more detailed information on individual energy usage to customers, enable new pricing programs for customers interested in saving money by using energy smarter, and increase the availability of renewable energy.
To help residents maximize benefits, Cook County received a grant from the Illinois Science and Energy Innovation Foundation and will work to ensure that information on the Smart Grid is readily available in the community.  
To get started, check out the Cook County Smart Grid FAQ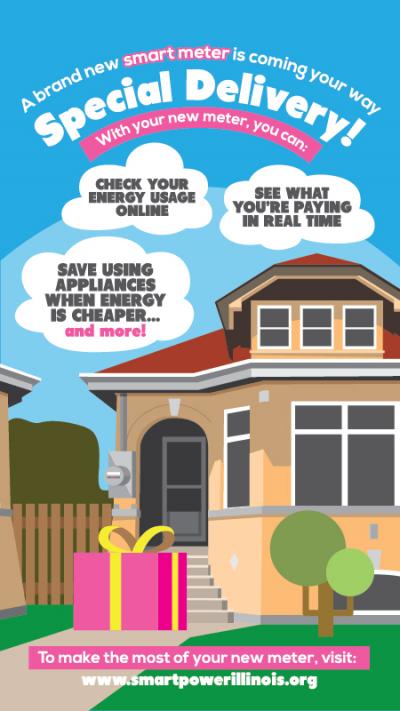 Tips for Saving Energy and Money at Your Home
As of December 1, 2017, the Cook County Department of Environmental Control is now the Department of Environment and Sustainability.