A New Flag for Cook County
A New Flag for Cook County
Image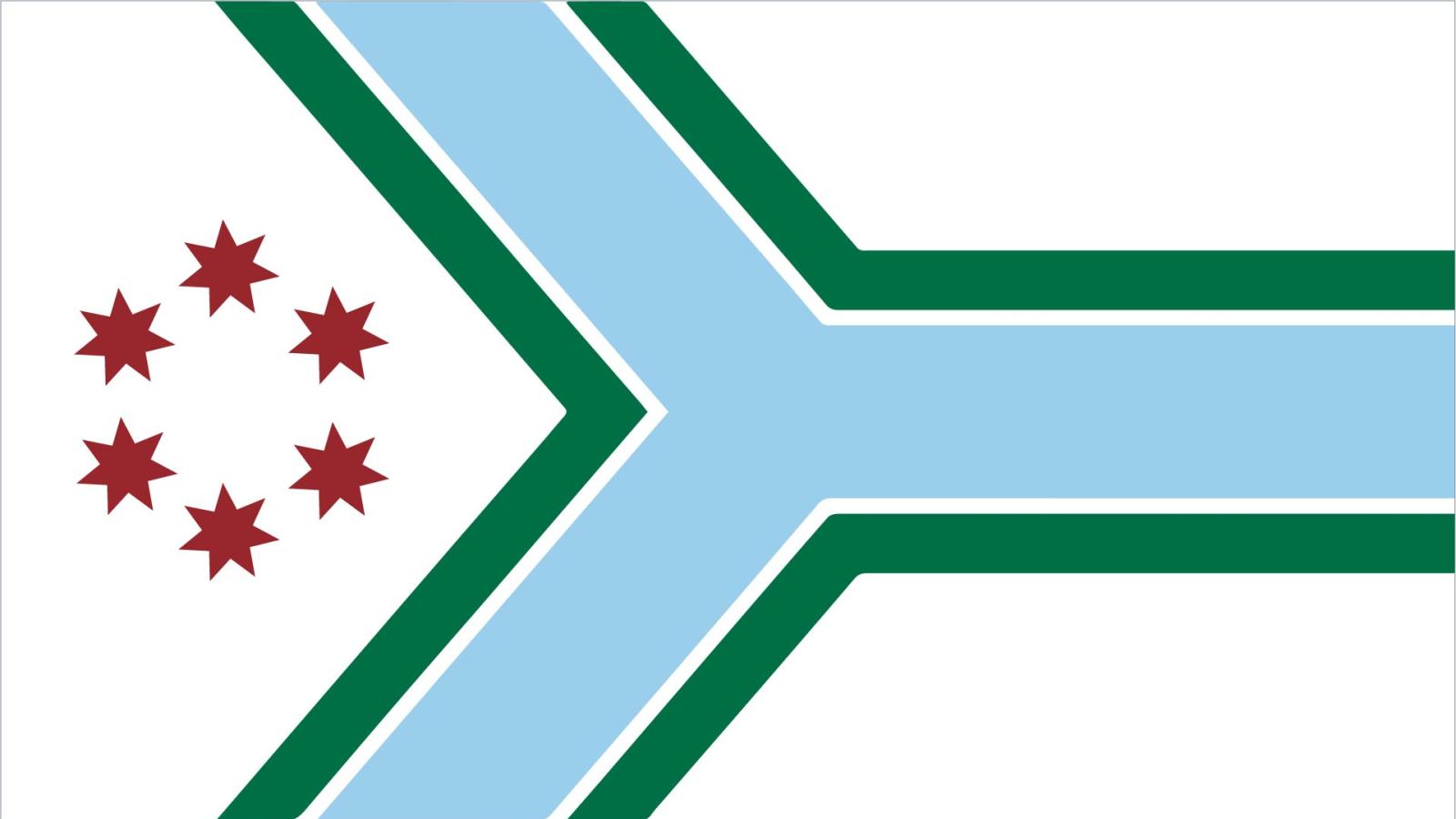 Service Information
"The "I Will" flag, designed by Drew Duffy and Martin Burciaga has been named the official new flag of Cook County. The "I Will" flag is a representation of our lands, culture, history, and the core values that bring us together — different from a depiction of the physical boundaries that separate. The flag ensures that we will reflect on the past while focusing on what we will build moving forward — and that we will continue to strive to build the best county we can.
In December 2019, in celebration and recognition of the 190th anniversary of the founding of Cook County, the Cook County Board of Commissioners unanimously voted to create a contest to redesign Cook County's flag.
The original resolution creating the Flag Advisory Panel and redesign effort can be found here.
In 2020, the Flag Advisory Panel received nearly 300 submissions from students at 40 schools throughout Cook County and narrowed the field to 25 semifinalist teams.
In November 2020, top 25 semifinalist teams were selected by an appointed Flag Advisory Panel. In December 2020, semifinalist teams were paired with volunteer professional design mentors to clarify and refine the students' artwork, symbolism, and descriptions. In July 2021, the Flag Advisory Panel selected the top six finalist flag designs based on composition and representation. The top six designs are being presented to the Board of Commissioners for final determination as a new flag for Cook County."
Learn more at: