Veteran Home Repair Program
Veteran Home Repair Program
Service Information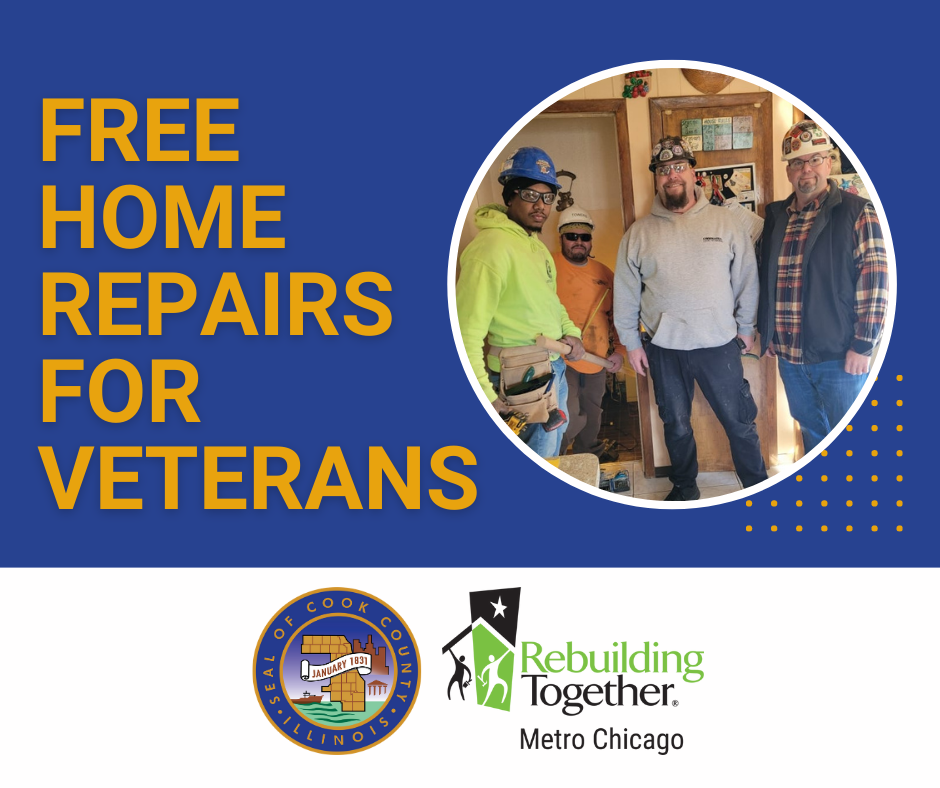 About the Veteran Home Repair Program
In partnership with Rebuilding Together Metro Chicago, Cook County has allocated $1.25 million to complete free indoor and outdoor repairs to at least 15 veteran-owned homes each year for the next two years.
The veteran home repair program focuses on warm, safe and dry priorities or the need for home modification improvements. Low-income veteran homeowners will be prioritized.
The application period for this program closed May 1, 2023.