Peggy A. Montes Unsung Heroines Award
Peggy A. Montes Unsung Heroines Award
Service Information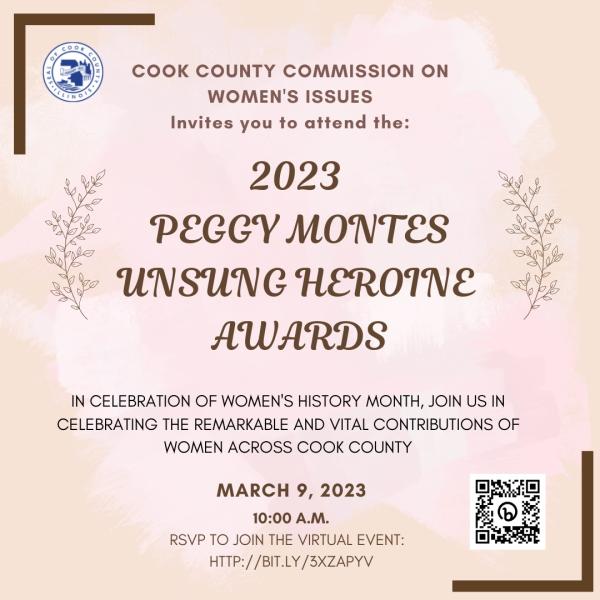 RSVP to Join the Virtual Event: http://bit.ly/3XZAPyv
---
About the Peggy A. Montes Unsung Heroine Award
As an annual event in observance of Women's History Month, Cook County presents the Unsung Heroine Award to 18 women, one from each district of Cook County and one countywide, whose contributions to their communities, families and professional endeavors have been so vital, but seldom recognized. This award, consistent with the purpose of Women's History Month, is designed to recover and tell the story of the powerful impact women have had throughout history on the development of our social, cultural, economic and political institutions. In this spirit, the County honors these remarkable women as a way to bring their stories to light, to thank them and to celebrate the achievements of the many women through the history of Cook County whom they represent.

About the award name
Peggy A. Montes served as Chairperson of the Cook County Commission on Women's Issues. An educator, fundraiser, leader, and champion of women's issues and rights, Montes was the driving force behind the very first Unsung Heroine Award for the women of Cook County. On March 16, 2010, the Cook County Board of Commissioners and members of the Commission on Women's Issues renamed the award in Montes's honor as a way of recognizing her remarkable achievements on behalf of women and girls. 
---
2023 Peggy A. Montes Unsung Heroines of Cook County
Cristina De La Rosa - At-Large  
Cristina is the Executive Director of Erie Neighborhood House, a nonprofit social services agency serving over 13,000 low-income, primarily Latine/Latinx families and individuals through education and empowerment. As a daughter of Mexican immigrants, leading in this capacity is an honor and the result of her dedication to connecting historically marginalized communities with access to resources. Cristina began her tenure with Erie House in 2011 as an outreach worker, bringing awareness to groups across the City about affordable housing programs and services. She gradually moved into management of programs and departments. Previously as the Senior Director of Programs, Cristina aimed to build strategic partnerships and identify new funding sources and opportunities to deliver program excellence. Prior to joining Erie House, she worked for seven years at the Chicago Federation of Labor as a program coordinator and case manager, working with dislocated and unemployed individuals. Currently, Cristina serves on the UCAN Program Advisory Committee and is a board member of Revolution Workshop, a nonprofit social enterprise that provides construction workforce development for unemployed or underemployed people in partnership with area businesses.   
Khalilah

Johnson - District 1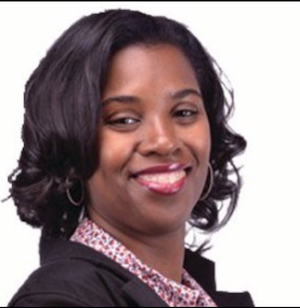 Khalilah Johnson is the Executive Director for the Austin Chamber of Commerce. Growing up working in her family's busines, Khalilah understands the unique needs of local small business owners. She combines her passion for helping entrepreneurs with her love for education, to help identify the most pressing needs of the membership and works to find the resources and tools to help them succeed. Khalilah continuously seeks to stay ahead when it comes to locating grants, funding and resources needed to move the Austin Chamber forward. She brings a strategic and systemized approach to the Austin Chamber. As an Austin resident she is passionate about the local business community. Prior to her role as the Executive Director, Khalilah was a project manager, developing various training programs for the transit and insurance industries.
A native of Chicago's Westside, she graduated from Eastern Illinois University with a Bachelor of Arts and Master of Science degree in Technology and attended Von Steuben Metropolitan Science Center. Khalilah enjoys cheering for her favorite team, the Bulls, and spending time with her husband and two children, and volunteering her time with local community-based organizations.
Nakisha

Hobbs - District 2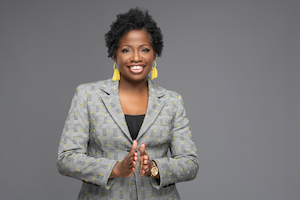 Nakisha Hobbs, a Chicago native and fourth generation educator, began her journey in community organizing and education as an undergraduate student at the University of Illinois at Chicago. In response to the negative impact of high-stakes testing, Hobbs mobilized a group of peers to develop an African-centered tutoring program designed to empower marginalized youth. Hobbs continued her passion to address inequities in education by co-founding It Takes A Village Family of Schools in 2004. This pipeline educational system, which currently services birth through eighth grade, serves over 900 children daily and redefines the purpose of urban education.
Her impact reaches multiple communities as Hobbs served as an executive member of the Illinois Early Learning Council (2018-2020), and is currently the President of the Depaul Speech and Language Pathology Community Advisory Board and is a Founding Board Member of Child Care Advocates United (CCAU). Hobbs earned a Masters of Education from Roosevelt University, Bachelors in African American Studies from the University of Illinois at Chicago and was awarded an Honorary Doctor of Education degree from MIU. She is a loving wife and proud mother of four children. 
Nathalie Loma - District 3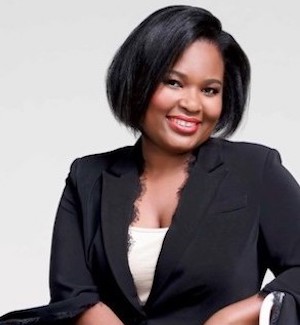 Nathalie Loma was born in 1987 in the beautiful country of Cameroon. Sadly, two months after her birth, Nathalie's father passed away. The sudden passing of Nathalie's father created financial hardships for Nathalie and her mother. To make ends meet, Nathalie's mother taught herself to sew and became a seamstress and dressmaker specializing in African fabric and special event clothing.
Nathalie grew up watching her mother enjoy making beautiful clothes for others while providing for her family. She watched and learned from her mother and fell in love with fashion. She shares, "I remember 
seeing my mom look at fabric and ask it what it wanted; it was as if she knew the garment would speak back to her. This is something I have cherished and incorporated in my work as a designer."
Pursuing a better life through education, Nathalie moved to the U.S. in 2006 to study Journalism and Broadcasting. After graduating, she hosted red carpet events, fashions and worked as a fashion writer. She quickly realized her love for fashion was embedded in her DNA and as much as she loved broadcasting and journalism, fashion was pulling her in every direction. With the need to become a designer Nathalie rented a small workroom and spent every working moment designing and sewing her line. With perseverance and commitment, she opened her online store, Nathalie Loma. 
With her mother as her role model and support, Nathalie has been able to overcome life challenges and pursue her dreams. She mentors and encourages students in high school because more than anyone Nathalie understands the importance of following your heart's desire.
Desiree

Billups - 

District 4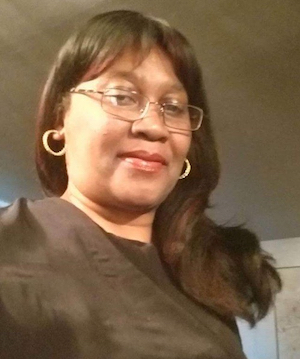 Desiree Billups is the Founder of Family and Friends of Northwest Indiana (NWI). Her organization is dedicated to individuals with developmental disabilities, seniors and the homeless community. She started the organization after the death of her older sister, Claudia Blake, who died while working in a home that serviced people with disabilities. Her sister loved helping people and she instilled that in Desiree. After her sister's death, she continued her dream and started hosting monthly dances. She gave those with a disability a prom that they could call their own. Then, she started hosting giveaways to help those who were having a hard time. She never thought that starting an event in her basement could help so many people. After years of writing donation letters, people noticed that she was helping her community and sponsors started attending her events. They started to be able to help more people daily. During the pandemic, they were on the frontlines making sure that their community got food, PPE supplies, clothes and whatever she could get donated. She is known in her community as the giveaway queen. The kids call her the toy lady because for every kid she came across, she would give them toys. If they needed new coats or shoes, she would give them to them, too. Her organization strives to help anyone in need. And she continues giving from the heart.
Karimiah

Mckee - 

District 5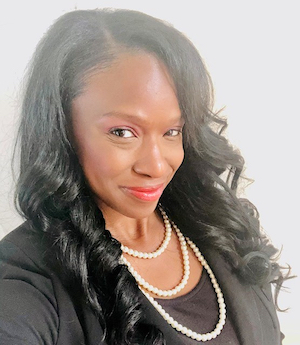 Karimiah is a mother, wife, engineer, and community advocate. She grew up on the south side of Chicago with her mom, sister, and four brothers. She graduated from Kenwood Academy and received her B.S. in Computer Information Systems from Grambling State University and later received MBA in Technology Management. She resides in Flossmoor with her husband of 20 years and their 3 children.
Karimiah is a Network Engineer and has served as a Girl Scout STEAM Troop leader for the past 8 years. She is also a STEAM Mentor in her community and has served CPS students. She is in leadership positions for Jack & Jill South Suburban, National Coalition of 100 Black Women (where they advocate for women and girls), District 161 PTO Board, and neighborhood Block Captain. Her STEAM impacts have influenced many men and women to change careers to engineering and young people to pursue a career in STEAM. Her prayer is that more women in low income communities will have a career option in technology, which will change their financial situation. She does what she does because for her, representation matters while advocating for a better community where people are thriving and working together.
Rev. Brenda K. Mitchell - District 6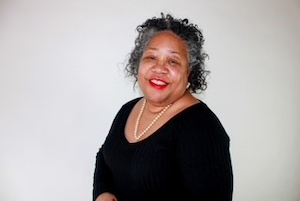 Brenda's son Kenneth was murdered one week after his brother Kevin left to serve in his third tour of duty in Iraq, Kuwait and Afghanistan. A single parent, Kenneth left behind three sons, one of which never got to meet his father. Brenda created a Grief Support Group, "Healing Circles," in the South Suburban Region to deal with the issues of trauma launching out of the Faith Community. She is a MOMS Demand Action Co-Chapter Lead for the State of Illinois, Senior Fellow with Everytown Survivor Network, Inter Faith Outreach Leader, and a member of the advocacy organization Purpose Over Pain. She most recently become involved with Covid-19 Survivors for Change, facilitating groups to navigate through trauma and the devastation of their grief process. She is also an Ordained Minister with Full Gospel Christian Assembles, Int. and uses those tools to help herself and others achieve wellness. She has become strong advocate for PTSD, Trauma Informed Care and Resources. Identifying that the root cause analysis in Survivors of Gun Violence and Survivor Communities deals directly and indirectly from long term exposure to poverty, lack of economic development and systemic institutionalized trauma. 
In addition to her advocacy work she has more than 25 years of proven progressive experience in the area of Human Resources Management. Her experience is diverse in the areas of Human Resources Operations, recruitment, labor relations, compensation/benefits and training with a concentration in employee relations. Her passion is in the area of employee relations and enhancing the values, skills of employer/employee relationships when they are in conflict. Her passion is in interpersonal communications and conflict resolution. She also has been a seasoned politician serving a ten-year term as a Trustee in the Village of University Park.
She has received an MBA from Olivet Nazarene University and Bachelor from Trinity International University. 
Sahida

Martinez - District 7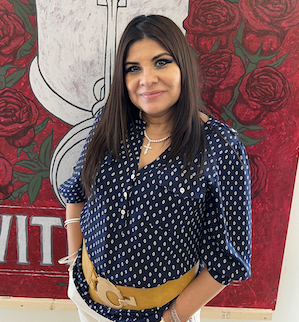 Sahida has over 30 years of experience doing community-based work. In Mexico, her home country, she was a high school teacher, with a focus on administration, human resources, research and marketing. After moving to Little Village in Chicago, she began to take on volunteer leadership roles. She has been the Local School Council President, Bilingual Committee Vice-President and member of the Parent Teacher Organization and the No Child Left Behind Committee at her children's schools. She connected with Enlace as a participant and leader of the Eli Whitney Community School. She became very involved with the Healthy Schools Campaign and, when Enlace began to develop its community health worker (CHW) initiatives, she was an early participant. She was hired part-time as a health promoter in 2014 and full time in 2017. In addition to facilitating wellness education, doing community outreach and supporting community members in connecting with healthcare and social services, she now supervises a team of full time CHWs and oversees the development of new initiatives, including community-driven research projects. She has taken an extensive number of trainings that have allowed her to become a Certified Application Counselor, a peer support group facilitator, a mental health first aid provider, a diabetes educator and a COVID-19 navigator. She was also part of the pilot cohort of Richard J. Daley College's new bilingual CHW certificate program that received their certificates in December 2020; she was actively involved in advocating for and creating this program. She is the co-author of an article, released in 2021, focused on the role of CHWs in the pandemic. She was also a member of the CHW team when Enlace received the 2020 Blue Cross and Blue Shield of Illinois Healthy Community Award for its CHW Health Equity Initiative at the LISC Chicago Neighborhood Development Awards.
Juanita

Barraza - 

District 8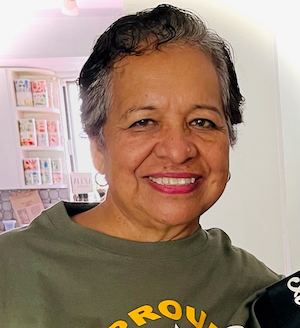 Juanita Barraza is a long-time resident of the Humboldt Park and Logan Square communities where she raised her four daughters, and is now helping with her seven grandchildren. At the age of 13, she arrived in Chicago as an immigrant from Mexico, and later got married. At the age of 28, after having her daughters and years of experiencing domestic abuse, she divorced her husband. It was then, as a single mother, that she began formal schooling for the first time in her life and brought her desire to learn English. When her daughters were in elementary school, she witnessed injustices within the school system, which fueled her desire to speak out without having dominated the language.
She devoted most of her life to public and community service. She worked at a medical center for 21 years, and then ten years assisting people in her community access WIC benefits. Although she recently retired from social services, she remained involved and active in the community. She has been a volunteer with Palenque LSNA, Grassroots Illinois Action Humboldt Park, and an active precinct captain for various ballot referenda and progressive political candidates. She is known by many in the community to be a strong advocate and canvasser, building deep relationships with neighbors and often winning the vote in support of favored issues or candidates by strong margins in her home precinct. When her community was threatened by gentrification, she became a leader in the fight to freeze property taxes near the Bloomingdale Trail and stop demolitions in the surrounding communities. She has also organized to win a non-binding referendum in support of rent control and continues to be an active volunteer for progressive policies and candidates in her community.
Sue Walton - District 9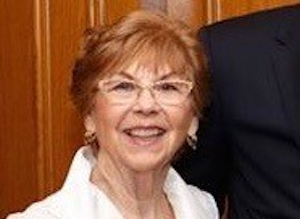 At age 35, a single mothe Sue Walton completed her Bachelor and Master of Science Degrees. Her tenure of 20 years in District 211 included teaching and coordinating vocational training. She identified use and abuse of drugs and alcohol as a deterrent to academic success, and through ther classroom initiatieves, it led to the adoption of a new model used throughout the district.  
She became a board member and President in 1976 with Community Child Care Center and remained active in affordable childcare, parenting and fund raising until 1985. 
In 1985, she was selected to steer a pilot program, Parents Anonymous, to support parents. The Blue Bow Committee was formed to bring awareness to National Child Abuse Prevention. The coalition of Cook County stakeholders came together for the Annual Sue Walton Blue Bow Award to recognize notable leadership in child abuse prevention. She continues to serve on the committee.
Friends of the Creek began as a volunteer group interested in stormwater management when she served as Alderwoman in Rolling Meadows from 2003-2005. The goals were to establish education, awareness, fundraise and provide students and parents with Earth Day Activities each year. In 2007, the city adopted the committee as the Rolling Meadows Environmental Committee. 
Nancy L. Wade - District 10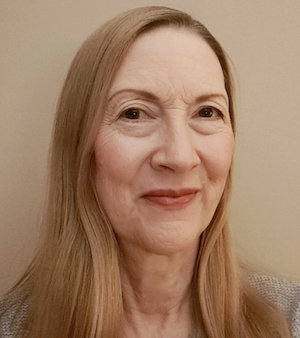 In 2020, Nancy Wade and Ashley Woodthorp organized the Heart of Lincoln Square Neighbors Association Save Your Ash campaign (HOLS SYA). The campaign gives people in the HOLS area an opportunity to protect their street ash trees from an invasive insect, the Emerald Ash Borer (EAB) that has killed half of Chicago's public ash trees since it arrived in 2008. Ash are about 12%, or 45,000, of Chicago's street trees, about 1,000 in each ward. Chicago had been successfully treating them for EAB up until 2018 when that budget was cut. Letting them die and removing them is ten times more expensive than treating them.
Nancy and Ashley recruited volunteers to survey the local ash, tie signs to trees, and talk to neighbors door to door. Funds were raised to treat almost all of HOLS ash trees and protect them for two years. They reinstated the campaign in January 2023 for continued protection. Their goal is to continue to preserve the many benefits trees provide: crime reduction and increased income, better physical and mental health, flood and heat island prevention, and wildlife habitat. They continue to lobby the City of Chicago to restore funding.
Diane

Geers - 

District 11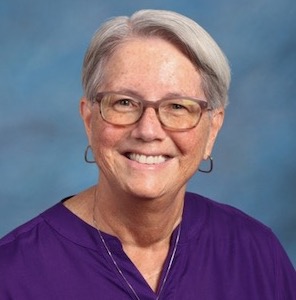 As a Catholic school educator for 44 years, Diane Geers has experienced a multitude of rewarding accomplishments through coaching, mentoring, and fundraising efforts for numerous organizations. For 30 years, she coached girls volleyball at various schools and parks, led as the fundraising coordinator for Breast Cancer Night and fundraising treasurer for St. Baldrick's Foundation, and volunteered for a decade in the tutorial program for Valentine Boys and Girls Club.
Her involvement as a Chicago Park District community activist is unparalleled, giving generously of her time and talents to many, particularly as a mentor and model to young girls and teens. Her life has been a life of service above self.
Kathleen

Trainor - 

District 12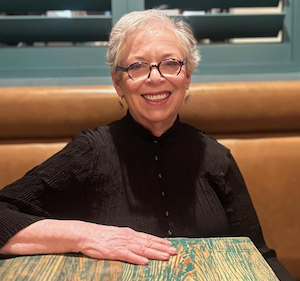 Kathleen Trainor was born in Lincoln Square and has lived here for many years. She has always loved getting involved in her community in various ways. She was fortunate to have meaningful work all her life –a 40-year career in affordable housing, followed by a few years as the Director of the Common Pantry in North Center.
In 2020, Kathleen began volunteering for her new 47th Ward Alderman, Matt Martin. Soon thereafter, a long-awaited senior development – Ravenswood Senior Living -- opened its doors. The demand for this housing was tremendous. The application was online and that presented a barrier for many seniors. So she began helping seniors apply, assemble the documentation they needed, get answers to their questions, and advocate for them. She loved the work, and it clearly filled a need. She could tell these folks had no one else to turn to for help, and she assisted about 100 seniors. She continues this work, expanding services to include helping seniors retain their housing, identify alternatives, drive them to appointments, and tap resources to cover moving costs, security deposits and other expenses (a big thank you to Common Pantry's Housing Fund!). As she has shared, "It is so gratifying to have found a way to help that is so important and appreciated!"
Luisette

Kraal - District 13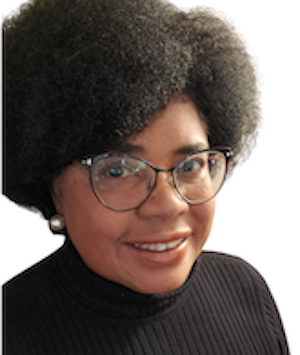 Last summer, a chance encounter with newly arrived asylum seekers sprung Luisette Kraal into action. Word of a dinner invitation spread, and hundreds of hungry migrants just off the bus from Texas arrived at her home. Witnessing their needs, she sought donations and quickly created a free store in Sabka Shaara's storefront church basement to distribute clothes and shoes. Her efforts expanded, and she now offers hot meals, shelter, grief sessions to process trauma, transportation, medical care, and holiday parties. Dubbed Nuevos Vecinos, her rapidly created organization has created a welcoming community for more than 1000 asylum seekers.
A native of Curacao in the Dutch Caribbean, Luisette is a nurse, writer, Bible teacher, life coach, Dutch Bible translator, and pastor's wife. She holds a Master of Science in Nursing from the Rijks University in Maastricht, Netherlands, and a Master of Arts in Biblical Studies from Moody Theological Seminary. Luisette and her husband provide ministry to the Spanish-speaking refugee community and are guided by their "Saved to Serve" life slogan. Luisette has two biological daughters and fostered three sons with AIDS and cancer.  
Volunteers and donations to Nuevos Vecinos are recruited through the all-volunteer Refugee Community Connection group on Facebook.
Liz

Kunkle - 

District 14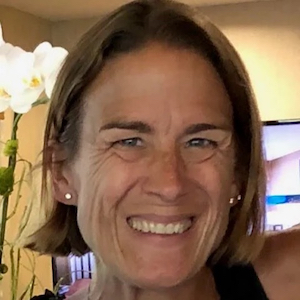 Liz Kunkle was raised in Winnetka and moved back in 2008 with her young family. As a long-time avid recycler, she enthusiastically joined her elementary school's Environmental PTO committee. She quickly became chair of the committee and stayed in that role until her youngest child graduated. In 2011, she founded Go Green Winnetka, one of numerous community environmental advocacy groups in the Go Green Illinois network that focus on issues in their own communities, share best practices, and collaborate to address challenges across municipal boundaries. Since then, she was appointed to Winnetka's Environmental and Forestry and Plan Commissions and has been integrally involved in drafting the community's Sustainability Plan and 2040 Comprehensive Plan. More recently, she quit her "day job" as a trademark attorney to focus on environmental issues full-time. She has worked for Collective Resource Compost, a woman-owned food scrap pick-up and compost company, and is a Board member and Policy Committee co-chair of the Illinois Food Scrap & Composting Coalition, a nonprofit advancing diversion and composting of all organics in Illinois. Everything Liz does is with an eye toward raising environmental awareness, inspiring people to take individual and collective action, and creating more sustainable, just, and climate resilient communities.
Kathryn

Cawley - 

District 15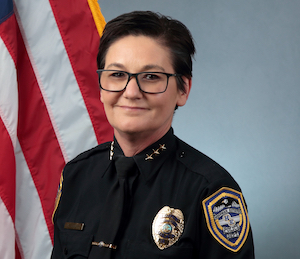 Kathryn (Kasia) Cawley is the first woman Police Chief in Hoffman Estates. She has served the District 15 community on the police force for 23 years moving up in the ranks to lead the department. In a short time, she obtained funding to hire the first police social worker to assist in response to police calls, especially calls involving domestic violence. She began her career in the Air National Guard, where she served in Security Forces. She holds a bachelor's degree in Sociology and a master's degree in Public Safety Administration. She also graduated from Northwestern University's School of Police Staff and Command. Kasia serves on the Board of Directors for the Major Case Assistance Team and is involved with organizations such as the Hoffman Estates Charitable Foundation, the Children's Advocacy Center, Habitat for Humanity and Special Olympics. Outside of her Police Chief role, she enjoys spending time with friends and family and her book club. She is married and is mother to a 15-year-old daughter. She is going the extra mile in May when she will compete in a 6-mile obstacle course race with the proceeds going to first responders and their families.
Antonia

Ruppert - 

District 16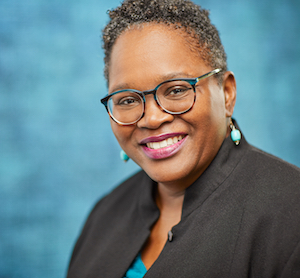 Antonia Ruppert is an Illinois artist who has been creating for over 25 years. She creates paintings that tell a story, and she fell in love with art as a child upon seeing her Dad draw after coming home from work. The oldest of six siblings, she recalls drawing horses and people on tons of pink paper that was gifted to her by the dentist office. Now creating on canvas, panels and paper using all kinds of paint, she is inspired by stories of unity, love and hope.
Currently, Ruppert is excited about her work in various Chicagoland communities and throughout the 16th District, sharing her passion for arts and artivism. On the board of Sarah's Inn, a domestic violence awareness and prevention agency, she seeks to uplift her entire community with creative expression. She has been Featured in the Museum of Science and Industry Black Creativity Exhibition, Moraine Valley CC Regional Showcase and the Dupage Art League's Best of the Best Exhibition. Her favorite paintings and murals can be found in numerous regional venues. These include: University of Chicago Hospitals, Chicago Public Library, Acorn Public Library, Addison Public Library, Austin Childcare Network, Chicago School of Professional Psychology, Forest Park Park District, Berwyn North School District 98. Elmwood Park Public Library. Grand Prairie Services, Living Springs Community Church, Markham Public Library, Moving Everest Charter School, Oak Forest Park District and the Oak Park Area Arts Council and City of Berwyn, City Hall. 
Mary Ann Hansen - District 17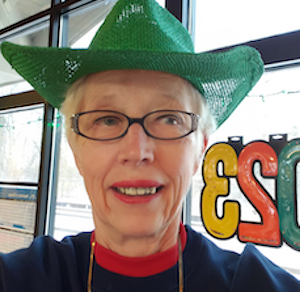 Mary Ann Hansen is a Chicago Public Special Education Case Manager, School Counselor and Teacher, Acting Social Worker, Acting Nurse, Acting Psychologist, Acting Assistant Principal, Acting Community Liaison, Acting School Substitute, School Lunchroom Monitor and Administrative Secretary (Retired). She was also a School Counselor having been employed by the Palos Hills Police Department from 1980-1989 as their school liaison, child and adult counselor, social worker and crisis intervention and community liaison.
As a member of this community, she was born at Mercy Hospital, May 6, 1947, and has lived in Palos Park jer entire life. Her mother, Ruth Hansen, was a Tinley Park District 142 teacher. Her father, Howard Miles Hansen, was a Chicago Police Officer and later employed by the Illinois Department of Revenue. Jer grandfather, William Peter Hansen, worked for the New York Central Railroad, and her grandmother worked as a Chicago Public School Truant Officer. All f them and their careers helped develop her personality, education, experiences, goals, interest, curiosity, drive, determination, communication skills, respect, kindness and caring. As a politician, she learned most from her father when she served as a Moraine Valley Trustee from 1977-1980.
---
2022 Peggy A. Montes Unsung Heroines of Cook County
The 2022 nominees were announced on March 10, 2022. Watch live at https://www.cookcountyil.gov/service/watch-live-board-proceedings
Carlisa N. Thomas, At-large
Crystal E. Gardner, District 1
Asiaha Butler, District 2
Annette Nance-Holt, District 3
Belle K. McClandon, District 4
Virgil Jackson, District 5
Lamekia Davis, District 6
María Esparza, District 7
Rosario Villalobos, District 8
Arielle Strauss, District 9
Eva Panczyk, District 10
Kathleen Cavallone Turney, District 11
Willie Shaw, District 13
Michelle Valiukenas, District 14
Dominice LaPorte, District 15 
Jamie Kucera, District 16
Donna Adam, District 17
---
2021 Peggy A. Montes Unsung Heroines of Cook County
Sameka Ducette Gates, At-large  
Debra Vines, 1st District
Sheila Jackson McNary, 2nd District
Barbara Ellzey, 3rd District
Linda Blair, 4th District
Vanessa Brown, 5th District
Jacquelyne Underwood, 6th District
Nury Ortega, 7th District
Diana Mireles, 8th District
Mary Lio, 9th District
Killian C. Walsh, 10th District
Sarah Dynia, 11th District
Marci Sieracki, 12th District
Jane Balaban, 13th District
Amy Oberholtzer, 14th District
Mary Jo Imperato, 15th District
Elva Serna, 16th District
Josephine Coleman, 17th District
2021 Peggy A. Montes Unsung Heroine Awards Program Book
---
2020 Peggy A. Montes Unsung Heroines of Cook County
Diara Brooks, At-large
Phyllis M. Logan, 1st District
Dr. Carrol Collum, 2nd District
La Shawn Stanton, 3rd District
Lanette Warbington, 4th District
Lorena Varela, 5th District
Mia Carter, 6th District
Sandra Mendez, 7th District
Janece Ortiz, 8th District
Dr. Carolyn V. Kirschner, 9th District
Colleen Martin, 10th District
Gerri Neylon, 11th District
Carolina Brueck, 12th District
Kathy Tate-Bradish, 13th District
Agnes I. Wojnarski,M.D., 14th District
Sherrine Peyton, 15th District
Nadine Boyle, 16th District
Nancy Mott, 17th District
---
2019 Peggy A. Montes Unsung Heroines of Cook County
Nazneen Hashmi, At-large
Bobbie Jean Ward, 1st District
Anne Gordon, 2nd District
Erin Toole Williams, 3rd District
Julia A. Hunter, 4th District
Lori J. Wilcox, 5th District
Dannen Rose, 6th District
Ilda Hernandez, 7th District
Ashley Novoa, 8th District
Dorothy Malachowski, 9th District
Joyce Dugan, 10th District
Amy McNicholas, 11th District
Janet Giangrasse, 12th District
Karen Chavers, 13th District
Stephanie Zwilling, 14th District
Joane McLeod, 15th District
Judith De La Mora-Macias, 16th District
---
2018 Peggy A. Montes Unsung Heroines of Cook County
Esther Wong, At-large
Charmaine V. Rickette, 1st District
Clemente "Tina" Hardaway, 2nd District
Robin Pratts, 3rd District
Nyota T. Figgs, 4th District
Kelley D. Nichols-Brown, 5th District
Karen O'Dea, 6th District
Maria R. Raygoza, 7th District
Kate Maehr, 8th District
Kara Blomquist, 9th District
Leni Manaa-Hoppenworth, 10th District
Modie Lavin, 11th District
Linda P. Mellis, 12th District
Emily Williams Guthrie, 13th District
Peggy Babcock, 14th District
LaTasha Unseld, 15th District
ShaunTe Raines, 16th District
---
2017 Peggy A. Montes Unsung Heroines of Cook County
Joyce A. Chapman, At-large
Savonya L. Rogers, 1st District
Gretchen Slusser, 2nd District
Vanessa L. McNorton, 3rd District
Angela Hurlock, 4th District
Tina Sanders, 5th District
Stella Hernandez, 6th District
Idalia Flores Guzmán, 7th District
Carmen Medina, 8th District
Mary Ann Miller, 9th District
Patrice Quehl, 10th District
Pamela Munizzi, 11th District
Cari A. Meyers, 12th District
Josefina Alvarez, 13th District
Mary Beth Beiersdorf, 14th District
Laurie Stone, 15th District
Kathy Donahue-Coia, 16th District
Rebecca Lerfelt, 17th District
---
2016 Peggy A. Montes Unsung Heroines of Cook County
Sabrina Herrell, At-large
Annie Marie Ford, 1st District
Fran Bell, 2nd District
Paula Anglin, 3rd District
Christel D. Ward, 4th District
Lorez Davis, 5th District
Maurice Fitts Page, 6th District
Linda Coronado, 7th District
Beti Guevara, 8th District
Maureen Perez, 9th District
Jackie Taylor, 10th District
Rita Ryan, 11th District
Alexis Mansfield, 12th District
Gloria Iverson, 13th District
Henrietta Saunders, 14th District
Victoria Poklop, 15th District
Elizabeth Cabral-Arreola, 16th District
Maureen Reilly, 17th District
---
2015 Peggy A. Montes Unsung Heroines of Cook County
Aisha Chaudry, At-large
Cherita Logan, 1st District
Apostle Carolyn Vessel, 2nd District
Cassandra Melton, 3rd District
Rev. Lillie M. Cullar, 4th District
Angelia Smith, 5th District
Jean Bernstein, 6th District
Gina Gamboa Pacheco, 7th District
Laurie Jo Reynolds, 8th District
Kristy Capoccia-Caeti, 9th District
Mary Zeien, 10th District
Kerry Lynch, 11th District
Beth Valukas, 12th District
Lydia Vivas, 13th District
Pat Peterson, 14th District
VersAnnette Blackman, 15th District
Carrie Zalewski, 16th District
Cynthia Frymark, 17th District
---
2014 Peggy A. Montes Unsung Heroines of Cook County
Annamaria Joyce V. Leon, At-large
Dawn Ferencak, 1st District
Elizabeth Okey, 2nd District
Felicia Stanton, 3rd District
Katherine Wallace, 4th District
Jamell Meeks, 5th District
Beverly Beaty, 6th District
Dolores Castañeda, 7th District
Maria Teresa Roman, 8th District
Teresa Giannini, 9th District
Amanda Malsch, 10th District
Maureen Shields, 11th District
Elizabeth Mills, 12th District
Tricia Edwards, 13th District
Courtney Renwick, 14th District
Michelle Pilafas, 15th District
Tracey Rouso, 16th District
Terri O'Neill Borders, 17th District