Cook County Named Top Ten Digital County by the Center for Digital Government Four Years in a Row
Image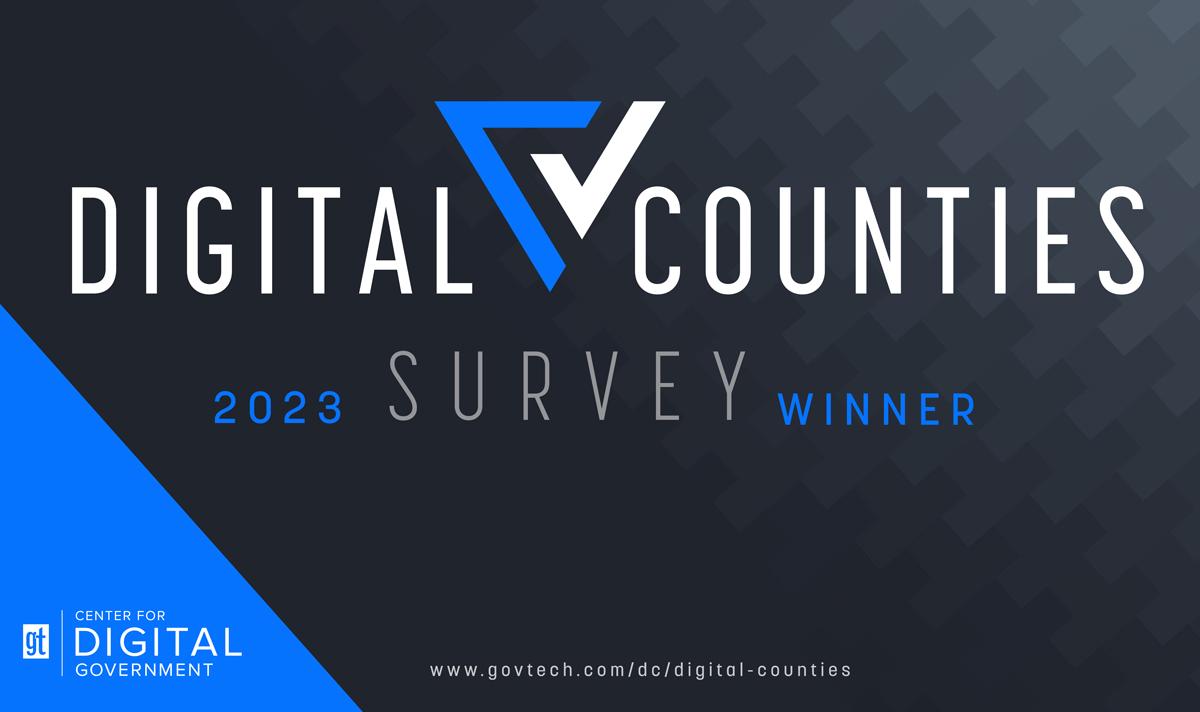 COOK COUNTY — For four years in a row, the Center for Digital Government (CDG) named Cook County one of America's Top 10 Digital Counties with a population of more than one million. The 2023 award identifies the best technology practices among U.S. counties, including initiatives that streamline delivery of government services, encourage collaboration and shared services or enhance cybersecurity.
The award will be presented to Cook County on July 21 at the National Association of Counties (NACo) annual conference in Travis County, Texas. In this 21st annual survey, the CDG and NACo were looking for counties who were "redefining the boundaries of tech advancements with their agile adoption of new tools, commitment to digital equity and digitization of critical processes."
"It's an honor to be recognized for four years in a row for our efforts to leverage technology to support Cook County's mission," said Cook County Chief Information Officer Tom Lynch. "When Cook County President Toni Preckwinkle came to office just over a decade ago she inherited an IT operation that was three decades behind the times, and the progress Cook County has made since then is really something to behold."
Cook County's Digital Counties win comes on the heels of receiving a National Association of Counties Achievement Award last month for its "Everyone Counts" project. The Everyone Counts application allows users to explore demographic changes within their communities across specific timeframes. Using data between 2015-2020 to start, "Everyone Counts" will update data as it is released by the US Census, making it a living breathing resource for tracking demographic data over time. Users may explore changes to the entire county or focus on specific commissioner districts, townships, or zip codes.
Cook County completed several major projects in the past year that significantly contributed to the Digital Counties win, including:
Broadband Expansion Phase One
South suburbs within Cook County contain several broadband fiber deserts with limited access to high-speed internet. Cook County is leading the charge to remedy this situation. Cook County recently completed Phase One of its current broadband expansion efforts, which connect several municipal anchor institutions in this region to high-speed broadband, including the Palos Heights Police Department, Tinley Park Public Works, Moraine Valley Community College, Thornton School District 154 and others.
Integrated Tax Processing System
Cook County went live this year with the final phase of its Integrated Tax Processing System (ITPS) project. Cigarette, Other Tobacco Products, New Motor Vehicle, Gambling Machine and Firearm & Ammo taxes are now payable through the modern online system. Cook County expects thousands of new taxpayers to file electronically through the new system. ITPS and the online Taxpayer Portal allow taxpayers to register, file returns, pay their taxes, conduct online account maintenance, submit service requests and receive electronic correspondence within a single application.
Enterprise Grants Management
In April of 2022, the Justice Advisory Council's (JAC) Enterprise Grants Management System (EGMS) went live with Cook County's Violence Prevention and Reduction Grants. Grant applicants and reviewers are now using the system to process tens of millions of dollars' worth of grants.
To learn more about Cook County's technology and data programs, visit the Bureau of Technology website pages. 
To see other Digital Counties winners, visit the Center for Digital Government website.