Employee Assistance Program
Employee Assistance Program
Service Information

Employee Assistance Program
We are pleased to announce ComPsych® GuidanceResources® as the new provider of Cook County's Employee Assistance Program services effective December 1, 2023. The GuidanceResources® program provides confidential counseling, expert guidance and valuable resources to help employees and household members handle any of life's challenges, big or small. These services are provided at no charge and include:
Confidential Emotional Support
Life can be stressful. ComPsych provides short-term counseling services for you and your dependents to help you handle concerns constructively, before they become serious issues. Call anytime about topics such as marital, relationship and family problems; stress, anxiety and depression; grief and loss, job pressures and substance misuse disorders.
Work and Lifestyle Support
Too much to do, and too little time to get it all done? Work-life experts can do the research for you and provide qualified referrals and customized resources for topics such as child and elder care, moving, pet care, college planning, home repair, buying a car, planning an event, selling a house and more.
Financial Information
Everyone has financial questions. Get answers about budgeting, debt management, tax issues and other money concerns from onstaff accounts, financial planners and other experts, simply by calling the toll-free number.
Digital Support
Go to GuidanceResources® Online to connect to counseling, work and lifestyle support and other services, such as child care and legal services search tools. Tap into an array of articles podcasts, videos and slideshows on thousands of topics or improve your skills with On-Demand trainings, self-assessments and more.
Assistance is available 24 hours a day, 7 days a week
To access GuidanceResources® services:
Call 1-800-890-1213. You'll speak with a highly trained, caring professional who can listen to your concerns and guide you to the appropriate services
Visit GuidanceResources® Online at www.guidanceresources.com and enter Web ID: BCBSILEAP.
Remember, assistance from the GuidanceResources® program is strictly confidential. To view the ComPsych® HIPAA privacy notice, please go to www.guidanceresources.com/privacy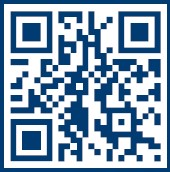 ComPsych® GuidanceResources®
24/7 Live Assistance:
Call: 1-800-890-1213
TRS: Dial 711
Online: guidanceresources.com
App: GuidanceNow
Web ID: BCBSILEAP